Dutch Foodies Tour
Posted on Fri December 1, 2017.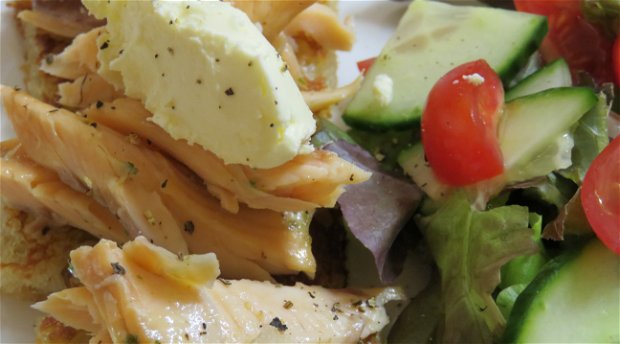 We had such an amazing evening with the Dutch Foodies that are doing a 7 day trip around the Karoo Heartland, with the Angler and Antelope as their second stop.
East Cape Parks and Tourism Agency, together with their representative in the Netherlands, Anneli, organised an amazing trip with a group of Dutch Foodies, to visit the Eastern Cape, but specifically the Karoo Heartland area.  They arrived in Port Elizabeth and rushed on to Nanaga Farm Stall to see how they make their legendary pies and roosterkoek.
Having been on the go for 24 hours, they arrived with us, exhausted!  However, after checking into their rooms for a rest, and being able to have a leisurely bath to relax and recoup, they were ready for their food experience. 
We started the evening by showing them how to prepare fresh trout.  There is nothing quite like fresh food, and fish in particular.  It's always interesting showing people new things, that you've done a hundred times and take for granted, but things that they have not seen before.  As city dwellers, most people would go to a fishmonger to buy "fresh" fish, and have them clean and prepare it.  Here in the rural areas, especially in the Karoo, we catch our own fish, and clean and prepare them ourselves, no fishmonger involved.  And I suppose, most people would fillet the fish, so that they don't have to struggle with bones, and then cook the fillets.  There is no substitute for a whole fish, cooked in the oven.  There was, of course, the added benefit of pairing the fresh trout with whisky. It's incredible how certain whiskies can enhance the flavour of certain foods!  We paired Aberlour 12 year old with the trout, and it complemented both the fish and the buttery ciabata toast that it was served on.
Being in the Karoo, we obviously had to serve Karoo Lamb.  I was amazed at what the Glen Dronach 12 year old whisky did for the flavour of the lamb.  It really accentuated the Karoo bush flavour, that is so iconic of the lamb in these parts.
What meal would be complete without chocolate? The buttery pastry and serious hit of chocolate in the dessert was complemented with The Peat Chimney.  As I don't like the peaty whiskies, we tried a few beforehand to see how they would pair with dark chocolate.  The more complex whiskies just didn't work, but when paired with a peaty whisky, it really intensified the chocolate taste.
A trip to the Angler and Antelope wouldn't be complete without experiencing just a little bit of Wild Fly Fishing in the Karoo, so with very little time before they had to depart, we did a very quick trip and crammed in a little bit of fly fishing at Bestershoek dam near Somerset East.  There really wasn't enough time for the group to get the full experience, but hopefully it did wet the appetite for a future experience.
Next stop on the Karoo Heartland trip, Bedford for a Thrive experience. For more information, and to follow them on their trip, have a look at the Karoo Heartland Marketing Association Facebook page.