Karoo Sunsets
Posted on Mon May 8, 2023.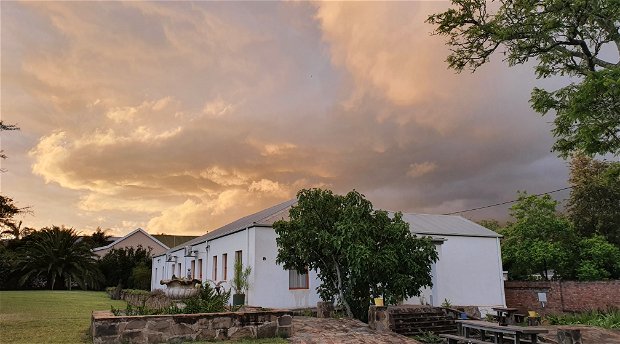 One of the things we photograph the most, besides fish that is, is sunsets.
It's very interesting going through our archives, to see the different sunsets at different times of the year.  It's something that always catches our eye, and every time we see one we think: "this time of the year is the most beautiful".
In January, the sun sets rather late, it is summer after all.  We tend to get them around 7:30 pm, and as we are in a summer rainfall area, the sunset is dotted with clouds more often than not.
Moving on to February, and already the days seem to be getting shorter, with a 7:30pm sunset much darker already.  Still amazing clouds though!
March is a strange month.  You can get the hottest day of the year in March, but the mornings are getting colder, and the sunsets have already shifted to 7pm.
April...6:30pm and it's getting dark.  Some really cold days, but still awesome, and whilst you may not get the dramatic thunder clouds, you do still have some that will make the pictures worthwhile.
Now we're getting into winter, it's May.  The fig tree has lost all of its leaves, and the birds don't start singing until the sun is well and truly up.  You have to make sure you catch the sunset, as we're usually still working in the office at 5:30pm.
June is the middle of winter.  On the 21st, we celebrate the winter solstice, and the days will become longer again.  But for now, its dark well before 6pm.
It gets freezing in July, but we get the most amazing red skies in July!  It's pretty dark at 6pm, but man, the colours are amazing!
Even though the days are officially longer in August, sunset does not seem to have noticed.  It still gets dark at 6pm.
September is the start of Spring, and suddenly it seems as if the sun has woken up, and realised it needs to set later; 6pm is still light but with beautiful colours, with the sun only setting closer to 7pm. 
In October the flowers all start to bloom.  Fishermen are getting excited, as they can stay out much later, and the sunsets are getting more dramatic again, as we're into our rainy season.
November - 7pm and it's still light outside.  Amazing how quickly it happens, when you would have expected it to be a gradual change from July and August onwards.
And just like that the year is finished, with December sunsets only after 7:30pm.  The fishermen only get back home between 9 and 10pm, as they couldn't possibly waste a minute of daylight!
Have a look at the gallery, we've given you a picture taken in each month, but they really don't do it justice.  You need to come and see for yourself!