The view from my window
Posted on Sat July 15, 2023.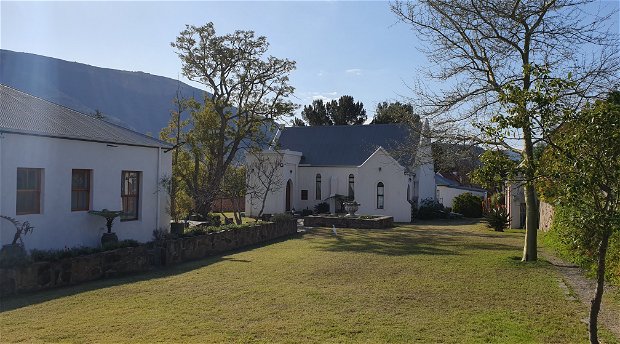 We had a very interesting conversation with a guest the other day, all about how they choose which room to book.
It's rather interesting how different people see things differently.  We live here, and know what the property looks like, and take pictures show other people what we see.  But do we always take the right pictures?  Every person that chooses a guesthouse, hotel or B&B to stay in, is looking for something different.  What is it that you look for?
During the chat with said guest the other day, when we asked them which room they'd like to book they said that depended on the view.  Well now, do we have pictures on our website that show the view from each room?  Not really.  We show you what the room looks like, but not what you can see when you look out the window.  Time to rectify that!
We also find that, because our main focus is fly fishing, a lot of people just look at the pictures, and don't read the opening line: "Centrally situated in the town of Somerset East", and when they get here, they're surprised that we are not on a farm.  Ummm... 
It's actually great that we're in the town (it's a really small town guys!) as you have all sorts of amenities within walking distance, but you do feel like you're in the country, most of the time.  Unfortunately, sometimes, it does mean that our "location" doesn't always score a 5 out of 5; but that's okay.  We're happy with where we are, and the warm hospitality and amenities are definitely 5 out of 5! 
So, here are the views from the different rooms, for those that book a room for the view.