That time of the year again...Lilizela Awards
Posted on Fri May 5, 2017.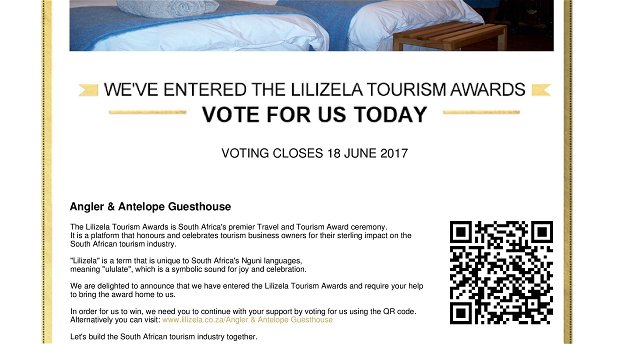 After struggling for a month, I've eventually managed to Log on to the Lilizela Awards website and create our entry! Not much time left to vote for us though!
In an effort to reward tourism businesses, South African Tourism created the Lilizela awards.  Only establishments graded by the Tourism Grading Council of South Africa may enter, and the guests votes and reviews play a huge part in who the winners are.  Have a look at the website: Lilizela Awards.  Oops, sorry, was that the direct link to our entry?  Here is the Lilizela website address too: www.lilizela.co.za.