Doing the Whisky Scoffle in Somerset East
Posted on Wed October 26, 2022.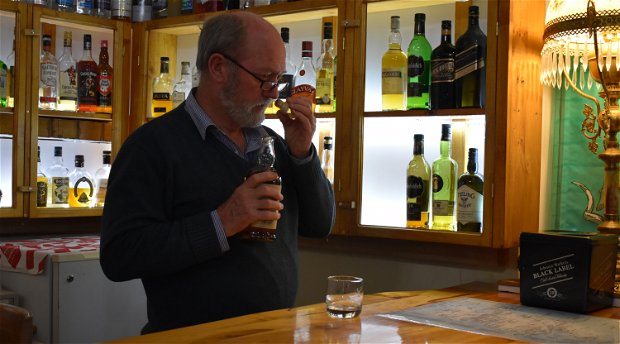 If you haven't done the whisky scoffle yet, you really are missing out!
So we decided to do something a little different.  With a whisky bar boasting over 70 malt whiskies now, it's time to do some tastings.  We tried the three course meal paired with three whiskies, and that was nice, but we needed something different.
Enter the Scoffle... No, it isn't a new type of dance that old people do.  It's not a scone, and it's not a waffle, it's something in between.  The best part?  You get to taste five whiskies, not just three! 
We start you off with some light apple chips, paired with an appropriate whisky.  We have our favourite that pairs perfectly, but this may vary from time to time.
Next comes the trout.  Yes, of course we do trout!  We couldn't be the hub of Somerset East fly fishing, and not have trout on the menu.  Hot smoked trout, perhaps even paired with something from Japan?
Being in the Karoo, we have to include Karoo lamb, succulent leg of lamb, on a scoffle of course!  There is only one whisky that smells of the Karoo, and we always pair our lamb with it.
Who doesn't love chocolate? Well, if you don't, let us know and we'll change this to a lemon dessert, no problem; but the last tasting we did, had a delectable dark chocolate mousse for the fourth pairing.
End off your meal with a cheese course with Annabelle's delicious onion marmalade, and the fifth whisky of the night.
Please remember that this requires a bit of prep work in the kitchen, so we need three days notice in order to be able to do a tasting.  You're welcome to book a tasting if you're not staying over at the Angler and Antelope Guesthouse in Somerset East, but a minimum of six people would be required.