Gazania Room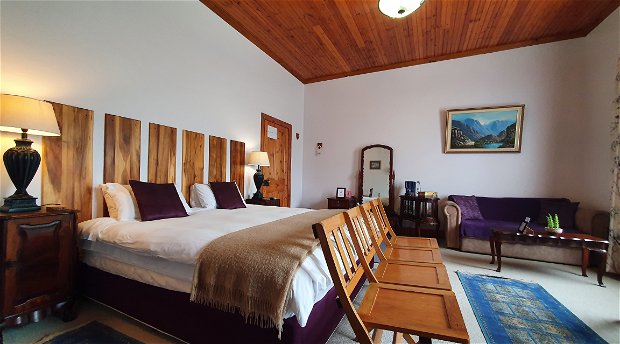 Unofficially our honeymoon suite. Lose yourself...
Difficult to choose, but this may be our favourite room!  Probably our biggest room, and you really can lose yourself on the king sized extra length bed.  We always remember the Dutch guests that said, "Wow, it looks just like the pictures!"
...and the bathroom...All the bathrooms at the Angler and Antelope Guesthouse are special, the raised bath in this en-suite takes centre stage.
Backup power during loadshedding
King sized extra length bed
Sleeper couch for children under 13
Down duvets and pillows; cotton percale linen and mohair blankets
Work station
En-suite bathroom with bath and shower; double vanity; some toiletries supplied
Garden view