Travelling in the COVID era
Posted on Thu February 3, 2022.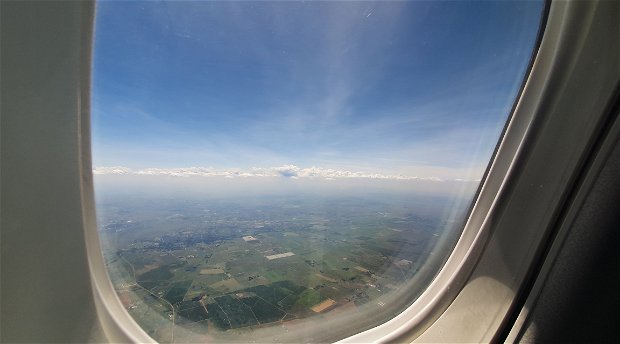 Travelling has become quite a chore, and if you haven't made use of air travel since the start of COVID, then you may feel quite apprehensive about the prospect.
A lot of our clients feel that it is just easier to get in the motor vehicle and drive to Somerset East, but if you're pressed for time, that isn't always an option.  Driving from Johannesburg to Somerset East takes around 8 – 10 hours, dependent on how fast you drive, but my problem is that you're on the road for 8 – 10 hours.  This obviously puts you at risk of road accidents, but if you want to be productive while you travel, it's not like you can drive and whip out the laptop to send an email or two!
Yes, you do need to wear a mask, but really we've all been doing it in public for two years now, so it's not like this is a new thing.  What I have learnt though, is that you should most definitely try to wear the lightest mask you can find, and that usually means one of the disposable masks that can be purchased at almost any pharmacy or supermarket in the country.  If you really need to breathe for a bit, buy a bottle of water or a cup of coffee, because that way you're allowed to remove the mask.  Silly I know, but wearing a mask is to protect others, as much as yourself.
So, back to the travelling.  The drive time from Somerset East to the nearest airport in Port Elizabeth is around 2 hours, dependent on traffic.  There are a lot of trucks on the N10, so sometimes there are delays, but everyone has their own ideas on how to mitigate those factors.  All the airlines are requesting that you get to the airport 2 hours before your flight – bear in mind that Port Elizabeth is a tiny airport, so if you're delayed a bit, don't stress too much, you really shouldn't need the whole 2 hours!
Flying time to Johannesburg is less than 2 hours, and then it's off to wherever you need to go.  The Gautrain is a wonderful thing, mostly on time, a little pricey, but for the convenience, it is well worth it.
Coming back to Somerset East, or if your origin is Johannesburg, you may very well need those 2 hours before the flight time to check in.  OR Tambo is huge, and can be really busy at times, so it really isn't worth taking the chance.
My favourite part of travelling now?  The fact that you disembark the airplane one row at a time (so make sure you try to sit up front if you're in a hurry).  There is no more jostling for space in the isle, with everyone trying to get their bags out at the same time, and then standing literally on top of each other waiting for the doors to open.  No, now you sit and wait until you're told you can get up (not good if you don't like being told what to do), and you can comfortably remove your hand luggage, without being knocked over by the guy behind you trying his best to get out the door a few seconds before everyone else.
My take on it?  I'd rather be in the airport and in the air for 4 – 5 hours with a mask on, than driving in the motor vehicle for 8 – 10; but that is a personal choice.